History
In 2009 the first Save More supermarket on Aruba opened her doors in the town of San Nicolas. From the beginning the supermarket was a great success. The way Save More works was quickly embraced by the people of Aruba. In short Save More stands for: A clean and tidy supermarket were there are sold high-quality products at low prices. On the bottom of this text, you will find the Save More Vision on which every Save More store is based.
In 2012 a second Save More store on Aruba opened. In the district of Boegoeroei Oranjestad. This second store was also a success. Because of this second Save More on Aruba, many customers did not have to travel all the way to San Nicolas anymore. Without our customers, Save More would not be where it was today.
We always try to meet the demands of our clients. One of our main goals is to raise our customer satisfaction even more. You can help us accomplish that by telling us what you like in our stores and what you miss or dislike. With your help, we can improve our supermarket. Maybe in the future, a third Save More Food Store on Aruba becomes a reality because of your help.
The Save More Vision:
We help our customers to live richer, fuller lives by saving them money and time. The time-saving set-up of Save More stores, combined with high-quality discount groceries, allows us to offer great food at great prices from great people, every day.
Great Food: We procure, distribute and market a carefully selected assortment of high-quality food and household needs, emphasizing our own exclusive brands.
Great Prices: Our highly efficient supply chain enables us to sell at prices well below other retailers, and our customers can use the money they save for other things that are important to them; necessities or fun times.
Great People: We strive to provide a positive shopping experience in stores that are clean, well-stocked, fresh and staffed by friendly, helpful and respectful associates. Our Guiding Principle Our guiding principle is to be shopper-centric. While we are always mindful of costs and efficiencies, in the end, our decisions and actions are guided by how we can best meet the needs and wants of the value-seeking shopper.
Our Values:
We focus on what matters most: our top priorities.
We are performance oriented.
We embrace and lead change.
We are team players.
We work continually to strengthen our team.
We have a culture of respect for all.
We value diversity in all aspects of our business.
We practice the 4 D's: discuss, debate, decide & do.
We value integrity, above all.
Our Promises:
Save More is a discount grocery store that makes meal planning and grocery shopping on a budget by offering savings up to 40% every day. We are proud to offer fresh meat, quality fruits, vegetables, and all your grocery store needs. We believe in quality and offer a 100% Money Back Guarantee. If you are not satisfied with your purchase, you can return it for a full refund.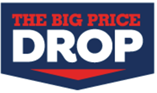 Lowered Prices
We have lower the prices on 500+ grocery products to make your florin stretch further at our Save More Food Stores.

Special Buys
We do our best to offer a line of products you and your family love and in doing so we come across great Special Buys! These deals are for a limited time so pick them up while you can! Our Special Buys are a limited quantity for a limited time - hurry in and stock up while supplies last!

Save More Guarantee
At Save More, we promise that you'll love what you find here. If you are dissatisfied with any of our products sold in store please bring it back to the store you purchased it from with your receipt to be replaced or reimbursed.

Switch & Save
Did you know that you could save up to 40% every day by switching to the brands that Save More offers? We are proud to offer these brands and are sure you will enjoy the taste as well as great savings!